Work with the Sunland Home Care Team
We're the leaders in in-home senior care in Arizona. Join our team of caregivers making an impact in the community.
Discover the Sunland difference.
We know our caregivers are our greatest asset. Our commitment to excellence for our team and our clients is what sets us apart–helping us build a team of the top caregivers in the Scottsdale and East Valley areas.
A Job and Team We Know You'll Love
Everyone at Sunland is a valued member of our team–not a contractor. So you know that you're working with a team that puts you first.
Enjoy the best benefits and payroll liabilities (including those required by law) such as: 
While we're always looking for experienced caregivers, experience is not required. We provide free extensive in-home health care training so you can feel confident on the job. 
Looking to get entry-level experience into nursing, social work, or other medical-related fields? Sunland has roles for you too.
With over 7 years of caring for seniors in the East Valley, our team has been voted "A Great Place To Work" for 5 years in a row and has been awarded Best of Home Care Provider, Best of Home Care Employer and Best of Home Care Leader in Experience- the industry's highest awards. 
We're committed to continuing to maintain our standard of providing the best non-medical home healthcare in our community. We're looking for team members who match our passion for caring and believe in our mission of enhancing and improving the quality of lives for the people and families we serve.
Our caregivers make a difference and we have countless thank you letters from Sunland families to prove it.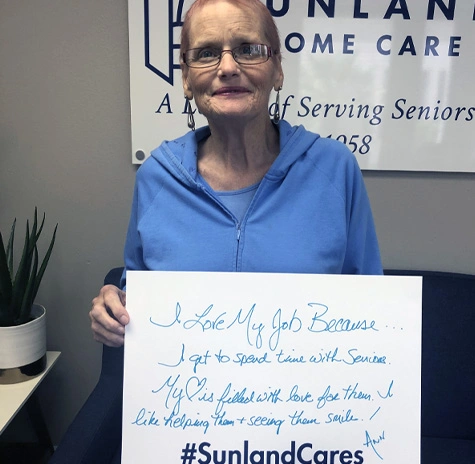 "I love my job because I get to spend time with service. My heart is filled with love for them. I like helping them and seeing them smile!"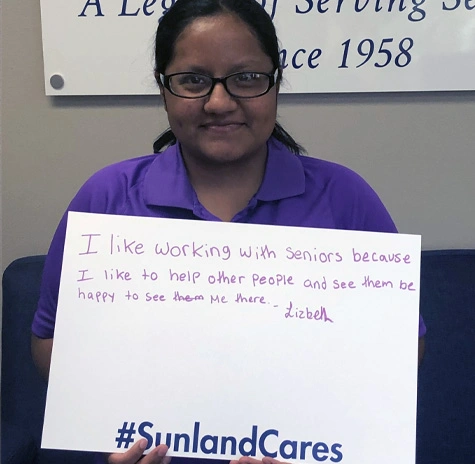 "I like working with seniors because I like to help other people and see them be happy to see me there."
"My experience as a caregiver is most rewarding. I love their smiles and stories of life. The best part is I get to spend the day with them. They are wonderful people."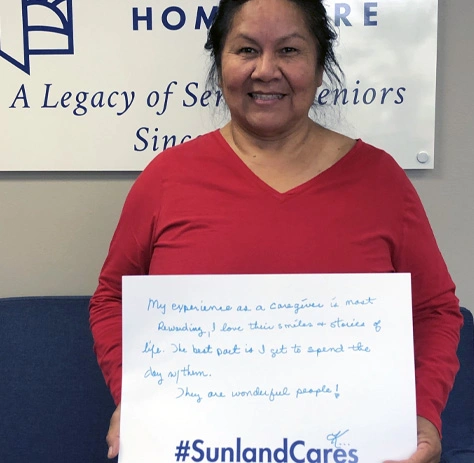 "I love my job because I get to work with seniors and I learn a lot by helping and listening to them."
Submit the form below and we will reach out to you. Or give us a call at 480.447.8893 if you have any questions. We look forward to hearing from you!
Nursing Student Jobs at Adultcare Assistance Avondale: As a future nurse, you already have a passion for caring for others. You love helping patients reach a